West of Eden Sculpture Garden in Lamorna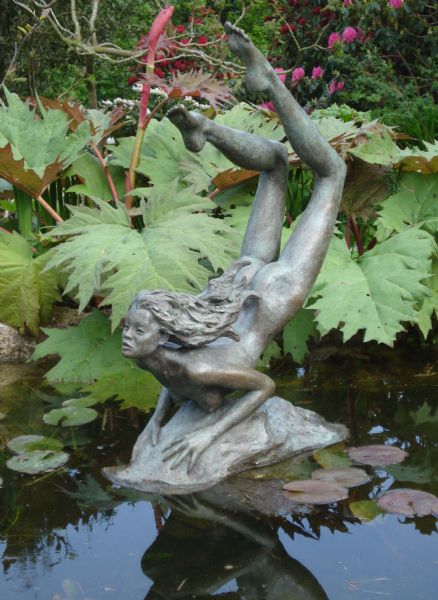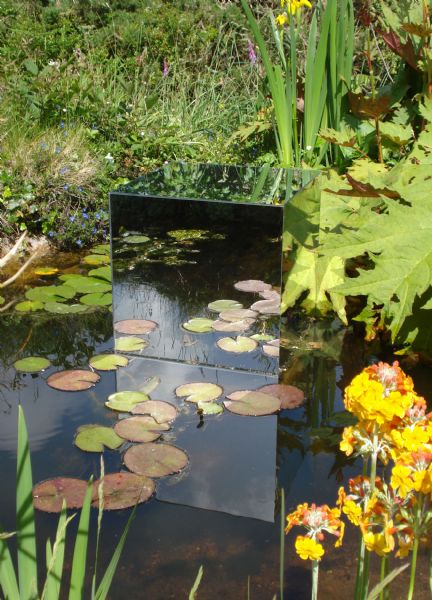 Due to the increasing demand for my own work, a subsequent need to spend more time in the studio, and our desire to exhibit larger sculptural works by other artists, we are working towards opening the gardens around my studio above the Lamorna Valley as an additional exhibition space. Clearing and replanting of the valley side area is now almost ready for installation.
Added to the spectacular 3 acre cliff-top gardens of Chygurno, just along the lane from us above Lamorna Cove, the cove itself, and the Lamorna Wink pub and restaurant, Lamorna is becoming an increasingly attractive place to visit. Watch this space for further news of our proposed opening in 2017.
West of Eden's Roundhouse and Capstan Gallery at Sennen Cove near Land's End will continue to open as normal.
Colin Caffell
The garden is looking wonderful with the results of last year's landscaping and clearing efforts but opening has been delayed by my work on the
St Just 'Memorial to Cornish Tin Miners' statue
, the resin bronze cast of which has now returned to Cornwall and is installed in a roadside memorial garden outside Geevor Mine in Pendeen, the last tin mine to close in the region and now a World Mining Heritage museum. I have designed and landscaped that garden to represent the far corners of the world that Cornish mining families travelled to as new mining opportunities emerged: the Americas, Africa, Australia and New Zealand, and Asia - each continental area of the garden laid out with plants indiginous to those regions.