West of Eden Washbowls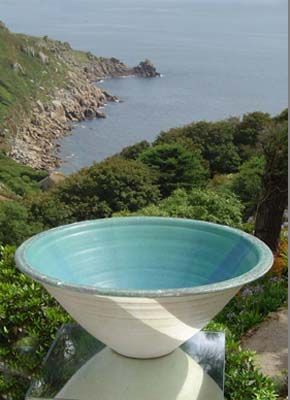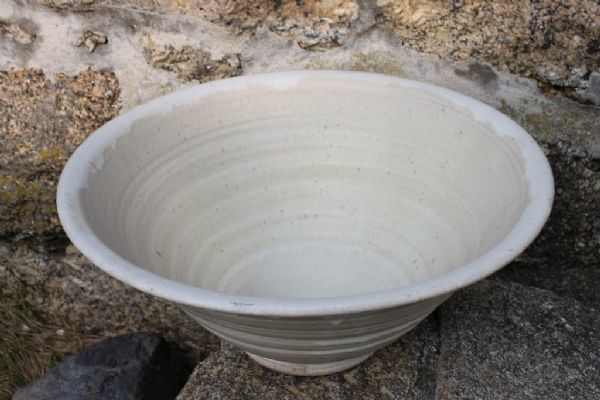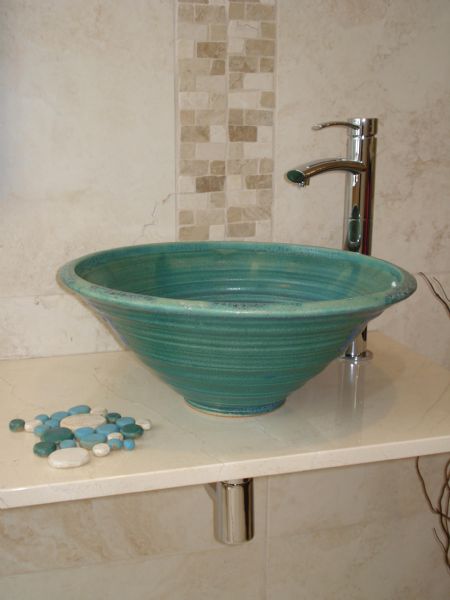 These bespoke hand-thrown washbowls by ceramicist Colin Caffell, have been developed to meet the growing trend for washbowl style sinks. They offer a dynamic and vibrant craft-based alternative to ubiquitous white porcelain and are normally fitted with a discrete pop-up or domed free-flow waste. Teamed with a pillar or wall mounted tap, they are designed to be set above a cabinet or wash top made of slate, granite marble or specially treated wood.
Each is a one-off and can be made in a variety of styles and glazes up to 50cms in diameter. Matching accent tiles are also available.
Prices from £225, exclusive of taps, waste, mountings and fixings.